Give me a call if you need an experienced lawyer you can trust.
When you find yourself in a situation requiring a lawyer, you may feel stressed or overwhelmed about the entire process. Working with a lawyer can be intimidating and difficult, but it doesn't always have to be. At James M. Snow Law, my focus is to lessen any anxiety you may have about the legal services you require in High Point, North Carolina.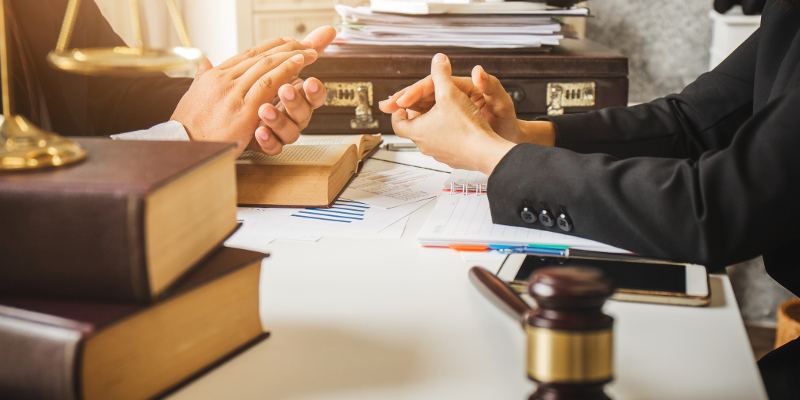 With over 40 years of experience practicing law, you can count on me for sound legal advice and solutions. Whether you need professional assistance with injury, estate, or workers' compensation law, I will work hard to ensure you receive the best possible legal services. With any legal problem or need, my goal is to provide creative solutions that will work best for your situation in the High Point area.
Reliable, client-focused results for those in need
I know that trust is a very important factor when choosing a lawyer. When I work with a client, I always strive to listen well, make you feel comfortable, and provide you with the solutions you need in a timely manner. While some services may take a longer amount of time, you can always expect quality results from James M. Snow Law when you are committed to the process.
4 Tips for Working with a Lawyer
It is a given that when you hire a lawyer, they have various responsibilities and duties. What you may not realize is that having a good relationship with your lawyer and getting the best outcome for your case also depends on how well you work with them. Here are a few tips for working with a lawyer that will enable us at to reach a favorable result for your legal matter.
Be sure to give us all the pertinent information about your case. Don't worry about giving us too much, as having too little hurts your case far more. Leave it to us to sort out what is relevant and what is not.
Follow up on our requests in a timely manner. Many aspects of a legal case are time-sensitive, and if we've asked you for a document or clarification about your case, we need you to get back with us as quickly as possible. It is also a good idea to follow our advice so you don't do something that would hurt your case.
Be honest about everything. Getting blindsided in a courtroom or from the opposing lawyer who has information you didn't give us or did not portray accurately is never an ideal situation. It can hurt your credibility and make it harder to prepare your case if we're kept in the dark.
Don't hesitate to ask for explanations. While we try to keep you completely in the loop and present all matters to you, if we leave you wondering about something you don't understand, just ask us!
If you are in the High Point area and in need of an experienced, caring, and hardworking lawyer, give me a call at James M. Snow Law. I will work hard to make the entire legal process as easy and stress-free as possible. Contact me today to set up a consultation!
---
At James M. Snow Law, our lawyer proudly serves residents of High Point, Greensboro, Winston-Salem, Kernersville, Thomasville, Lexington, Clemmons, Asheboro, Burlington, and Salisbury, North Carolina.
Similar Services We Offer: