I am the experienced, dedicated attorney you need.
Your attorney should be a trusted advocate who fights for your best interests at each and every stage of your case. I believe that I am that attorney, and the thousands of individuals whom I have represented for over 40 years in the High Point, North Carolina area will agree. As a member of the North Carolina Advocates for Justice, my experience and credentials combined make me the right person to turn to when you need help with any of the following situations: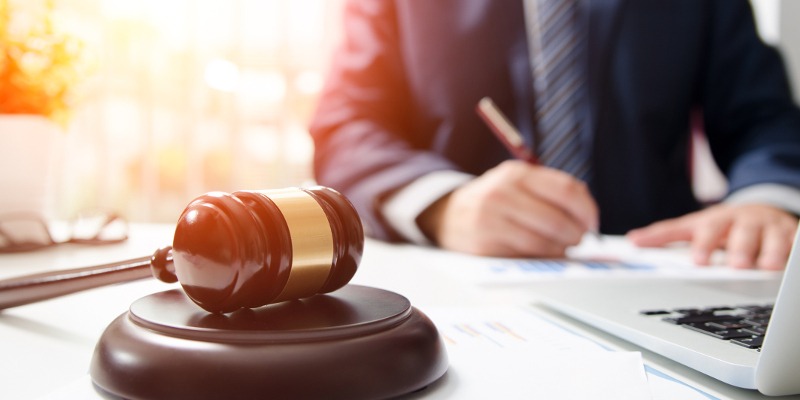 You were injured due to the negligence of another or someone you love died due to another person's negligence.
You want help planning your estate, administering an estate, or settling an estate dispute.
You are a state or federal worker who was injured on the job, and you want to ensure your right to proper workers' compensation.
You want to make plans for utilizing the Medicaid system.
Reliable, client-focused results for those in need

While I possess all the technical skills to handle your case effectively, what really sets me apart as an attorney is my commitment. I respond quickly to every request for legal help, and I see it as my duty to reduce your anxieties as your case progresses.
Top Reasons to Choose Me as Your Attorney
The main purpose of an initial consultation to discuss your legal case is so that I can get to know you and you can determine if I am the right attorney for you. That said, you'll also get answers to all your questions when you come see me. Here are a few points I would like to make as the top reasons to choose me as your attorney:
Communication: I make every attempt to respond to inquiries within 24 hours so you are not left wondering if you have reached an attorney who can handle your type of legal case. I am here to relieve your anxiety through timeliness in response and clear communication throughout your case.
Problem Solving Skills: Most people expect the law, and by extension their attorney, to be in black and white perspectives. However, there is much leeway involved due to interpretation of the law. I am passionate about being creative to solve problems so that your legal case gets the attention it deserves.
Listening Skills: I do not believe that I could handle your legal concern in an effective manner if I didn't take the time to listen to you about what has occurred and what your expectations are for a favorable outcome. I have been told I make people very comfortable in what is often an anxiety-prone situation.
Experience: I have been an attorney for over 40 years, with 20 years of that time spent as a sole practitioner dedicated to providing one-on-one legal counsel for those in the High Point, North Carolina area.
I would be happy to tell you more about my credentials as an attorney and why I am the right lawyer for you and your case. Please reach out to my office, James M. Snow Law, today to set up your initial consultation with my firm.
---
At James M. Snow Law, our attorney proudly serves residents of High Point, Greensboro, Winston-Salem, Thomasville, Kernersville, Lexington, Clemmons, Asheboro, Burlington, and Salisbury, North Carolina.