If you are looking for quality legal services, there are a few characteristics that your law firm should possess. Here are 3 qualities that will make a law firm stand out and will help you determine if they are the right choice for you.
1. They are Good Listeners. You want a law firm where an attorney will sit down and talk with you about the issues that you are dealing with. You need someone who can empathize and listen carefully to truly understand your experience and situation.
2. They Believe Your Issue is Important. You need a law firm with an attorney who is passionate about serving their clients and committed to helping you. The best advocates for you will be understanding and provide the attention you deserve.
3. They Offer Prompt and Honest Communication. When you give my law firm a call, I work hard to provide prompt communication. My goal is to always respond within 24 hours so that you know you can trust me to always have clear and prompt communication. Law firms that keep these lines of communication open reduce their clients' anxiety and help you gain confidence in finding successful solutions. While some cases may take time to work through, answers to your questions and needed updates should always be promptly given by your chosen law firm.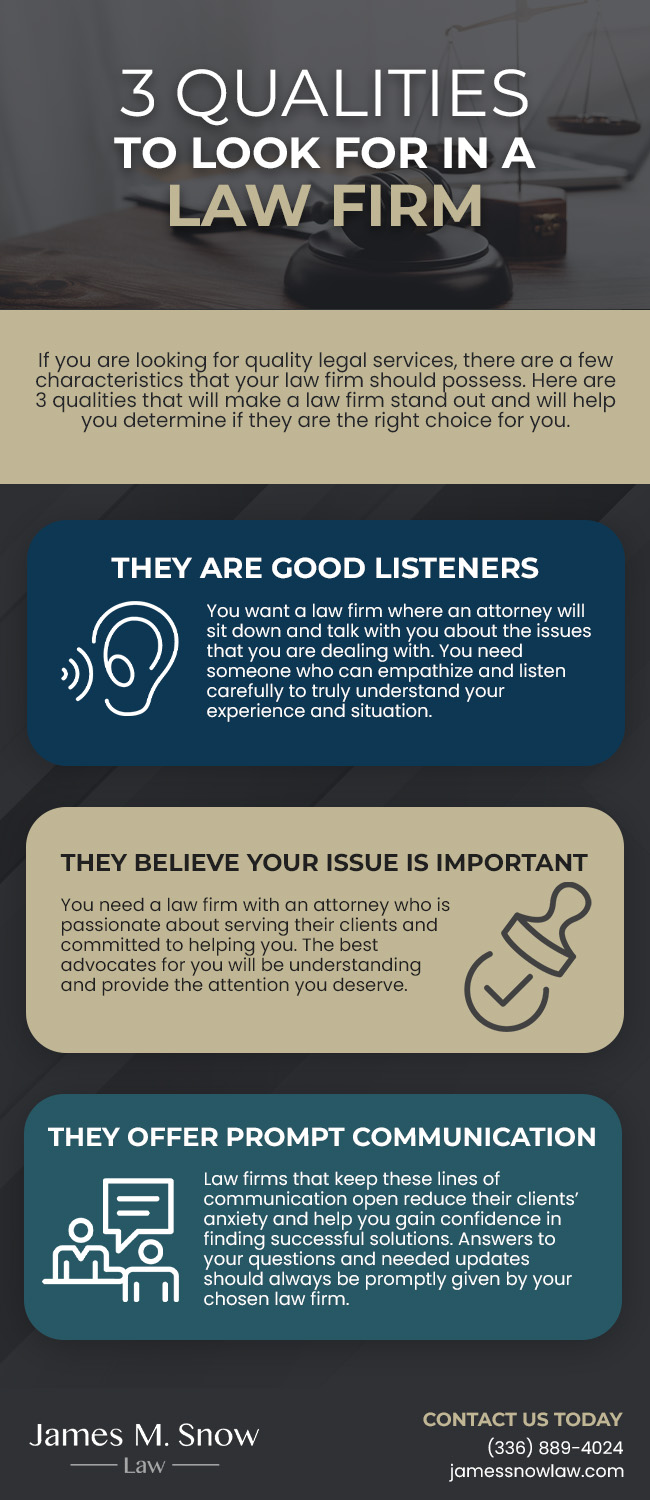 At James M. Snow Law, I am committed to providing solutions for your various legal needs. My law firm possesses each of these qualities. This is the reason customers like you continue to come back for all of their legal needs. I value communication with you and believe that your issues are important. I have been in your situation before, so I can empathize with you while providing solutions and ideas to help you recover from any loss or conflict. Give me a call today to learn more about how I can help you.