Estate planning is a process that many people don't want to talk about– or even think about! Even though we don't like to think about the time when we will no longer be here, estate planning is often procrastinated or put off until such a time that your loved ones are opened up to conflicts and discussions about what your wishes may have been. Instead of putting it off, here at James M. Snow Law, I think you should consider making your estate planning more of a family affair for these reasons.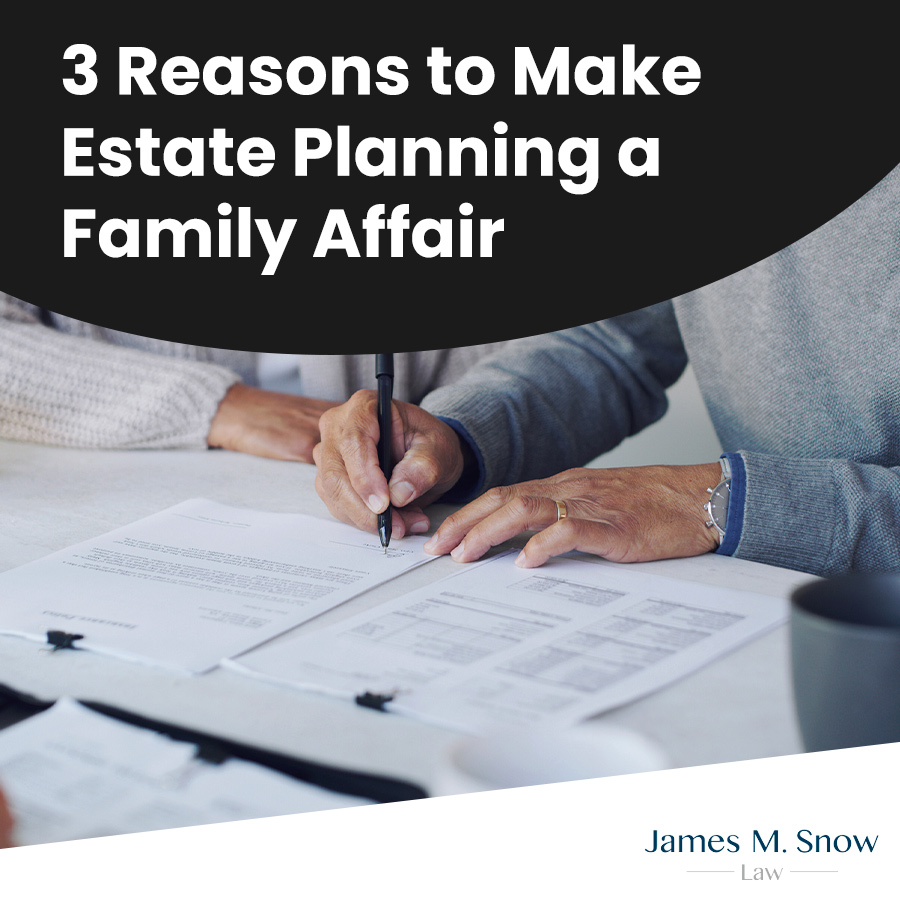 1.  No Surprises– When you make estate planning a family affair, that doesn't necessarily mean that you get your family together to have everyone claim your stuff before you're gone. Instead, make up a will, trust, or other legal documents, and then discuss them in detail with your loved ones. Tell them why you made your decisions and be open to amendments if needed.
2.  Fewer Conflicts– So many conflicts between family members arise when estate planning isn't an open subject! When you take the time to explain your estate planning to your family, if they have issues, they are able to resolve them in a better timeframe and not at an already painful time.
3.  Focus on Importance. Estate planning early on, and shared with the family, places the focus on the estate. When you pass, the focus will be on remembering your life and allowing your family to mourn, rather than making decisions about your estate.